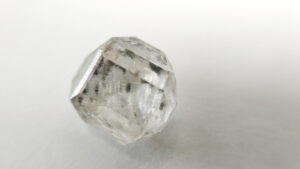 A lot of new designs and settings have been introduced in engagement rings over the years. However, a large number of brides still go for classic options that stood the test of time. There is a wide range of traditional ring settings and designs available for brides who love classic engagement rings.
The following are some of the best options for you if you are considering a classic and elegant ring design for your engagement:
Solitaire
It is the most popular choice in engagement rings. The solitaire ring setting creates a great option to boost your big diamonds. This ring setting is a truly classic design adored by brides across the world. It is the first choice of people who love minimalistic ring designs. With only a single center stone and no other embellishments, solitaire rings can be a simple yet stunning choice for your engagement rings.
But one of the problems associated with a solitaire ring is that this setting demands a bigger diamond, as there are no other stones or intricate designs present on this ring. But getting bigger diamonds can be very costly and may not be affordable for everyone. However, it is now possible for you to get diamonds with higher carat weights by choosing lab grown diamonds. These diamonds are real diamonds that have all the characteristics of natural diamonds. But they are significantly less costly than diamonds mined from the earth. So you can make your solitaire ring more affordable by choosing these stones instead of natural diamonds.
Three-Stone Setting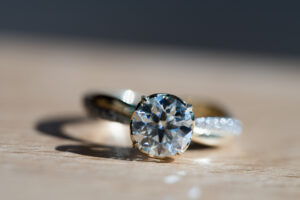 This is another ring setting that has been popular even during ancient days and still continuing its successful voyage. Modern brides love this particular ring setting because of the wide array of options they can get to customize their engagement rings. You can make your three-stone engagement ring unique by adding different diamond shapes and colors. It is even possible for you to mix and match different gemstones so that you can get a unique look for your ring.
Accented
Accented ring settings come with small stones encircling the center diamond or stones set on the band of the ring. This setting can be a perfect choice for brides who love some extra sparkle for their rings. Also, as small diamonds are available for cheaper rates, this setting can be more affordable than engagement ring designs that come with bigger diamonds.
All these ring settings can be suitable for you if you want to go for classic and traditional engagement ring designs. Therefore, you will be able to choose an option based on your likes and lifestyle.