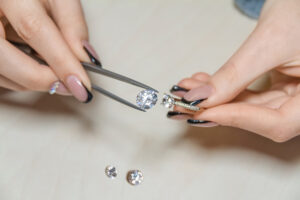 Natural diamonds are one of the most commonly preferred gemstones in engagement rings. These stones are known for their natural sparkle and great value when compared to other gemstones. Diamonds are also highly durable and they last for centuries which makes them a wonderful option for engagement rings.
Diamonds are considered the traditional choice in engagement rings, hence, most people go for these stones irrespective of their huge price. However, diamonds come with a lot of issues when compared to many other gemstones. Therefore, we list some of the reasons for you to not consider diamonds for your engagement ring.
Natural Diamonds Are Insanely Costly
It can cost you a fortune to get a diamond ring, especially, if it comes with stones that have high-quality grades and bigger carat sizes. Hence, they might not be an affordable option for everyone. But a lot of people fall victim to the marketing ploy created in this field and get diamonds for their engagement rings even if these stones are not affordable for them. But be aware that there are no rules when it comes to choosing gemstones for engagement rings. You can even get an engagement ring without a gemstone. It all comes to a person's likes, preferences, and budget.
Therefore, make sure that you don't fall for such marketing ploys and choose a gemstone that can match your tastes and budget.
You Might Be Getting A Blood Diamond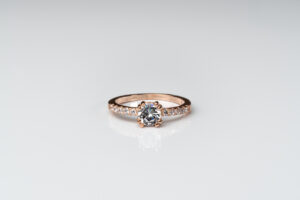 Blood diamonds are known to fund rebel groups, terrorism, and insurgencies. Hence, they have a history of ruining the lives of a number of people. Even though a lot of regulations have been brought to this field to prevent the selling of blood diamonds, they are still highly incapable of preventing the entry of these diamonds into the market. Therefore, the diamonds you are getting might not be ethical and they can be associated with many social and humanitarian issues.
Instant Depreciation
The value of diamonds can greatly depreciate the moment you walk out of the store. Hence, you will have to endure a huge loss when reselling these stones.
So it is better to avoid getting diamonds for your engagement rings if you cannot afford them or they do not match your taste or ethical values. You can go for other gemstones that are more affordable and ethical. If you are looking for a low-cost and eco-friendly alternative to natural diamonds, then lab grown diamonds are available for you. Additionally, diamond simulants which can offer the look of diamonds for extremely cheaper rates can also be suitable for your engagement ring.