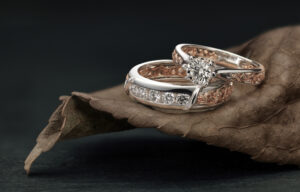 Is there really an optimal window in every year to buy diamonds? Many smart shoppers vouch for the fact that the exact same diamonds can be purchased for different costs, at different times, in the same year, saving you thousands of dollars. Let us take a look at how to achieve this seemingly impossible feat and what to look out for when you buy diamonds at a lower-than-listed price.
Sales And Promotions
Just like most other expensive goods, there are lots of sales and promotion offers on jewelry throughout the year. People looking to buy costly jewelry like wedding bands and diamond engagement rings may find good bargains during seasonal sales and promotion offers.
Unlike other goods and products, loose diamonds and diamond-studded jewelry don't have a huge profit margin. Because of this, the sales and offers on diamonds tend to be comparatively small. Even in that case, buying diamonds in certain months can prove more cost-effective than an impulse buy. For example, Black Friday sales can be an opportunity to save a few hundred dollars on pricier diamond jewelry.
The holiday season from November to February doesn't see many sales in the diamond market. Vendors use this time frame to offer diamond jewelry at a discounted price to rope in reluctant shoppers. Within this window, watch out for the days before and after Christmas, since many vendors offer good discounts on jewelry to clear their stock by the end of the year and prepare for new arrivals.
What To Look Out For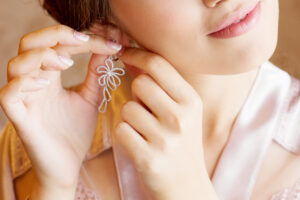 High-quality diamonds are usually not sold at a discounted price.  Most reputable vendors provide offers on the setting and not on the diamond value. This is beneficial to the customer since they can get the same piece of jewelry they have been eyeing for the whole year at the best possible value, without having to compromise on the diamond quality.
25% to 50% off sale on diamonds is not to be believed since it is practically impossible to sell good quality diamonds at half their listed price. Such a sale can only mean that the diamonds or jewelry put up for sale are not of the best quality or that they have been overpriced earlier.
While bargain deals on diamonds can be as attractive as the offers on other goods, care should be taken while choosing the jeweler you do business with. You may not get a huge discount from a reputed jeweler since they might be offering the best quality diamonds at fair prices already. Go with a jeweler who can give you excellent value with no compromise on the diamond quality.