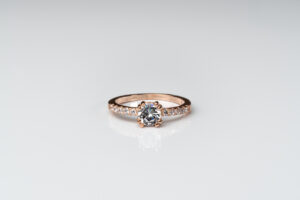 A wedding ring stands as a metaphor for your devotion to one another. It is the manifestation of your marriage and symbolizes your love's togetherness. While this is a nice message, it doesn't make picking your wedding band any simpler. Some women choose to wear only their wedding band, while others prefer to combine their wedding band and engagement ring. The sort of wedding band you choose will be influenced by this selection.
Some people these days prefer lab-grown diamonds in their wedding rings. Whenever you are looking for a wedding ring, you should not go without any preparation. There are several things to consider before the purchase of a wedding band.
Here are some tips that will help you in choosing the right wedding band for you.
Set Up Your Budget
You'll want to be sure you understand your budget when you start looking for wedding bands. Most jewelry stores will have alternatives in a range of price ranges, so you'll be able to discover something that fits both your budget and your preference. Remember that you may always replace or upgrade your wedding band if you see something that you like but is out of your price range right now.
Choose The Style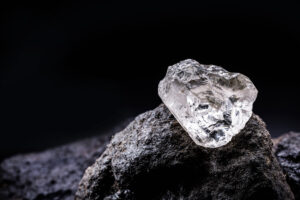 Whether you prefer to wear the band with your engagement ring or on its own, you have a lot of alternatives in terms of style. Eternity bands are made out of diamonds of the same size that span the whole ring to represent your commitment's eternity. Layer your jewelry with simple metal bands that don't have any jewels. They come in a variety of styles and may be readily stacked. Anniversary rings include equally sized diamonds that surround a section of the ring, similar to eternity bands. Anniversary bands, unlike eternity bands, only cover half of the band with diamonds.
Choose The Metal For The band
Think about the metal you wish to use. Traditionally, the engagement ring and wedding band should be made of the same metal – at least in terms of color. However, as tastes and inclinations evolve, we're seeing more metals mixed and matched than ever before. Every metal has its own set of disadvantages and benefits. Although yellow gold is a classic and elegant choice, it can become dull over time. Rose and white gold options provide more color, but they will need to be replated over time. Platinum is both robust and hypoallergenic, but it is also the most expensive among the metal alternatives.