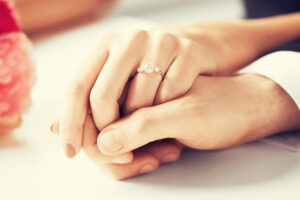 You can never go wrong with a solitaire ring, as it creates a classic, simple, and stunning choice for your engagement ring. This can be a safe bet for men on a solo mission, as this ring setting is loved by almost every woman. Solitaire diamond rings are known for their simplicity and traditional look. They also create a brilliant way to showcase your center stone, as there are no other stones or designs involved in this setting to take away the attention from the center diamond. Solitaire rings are a minimalistic, timeless design that you can get for your loved ones.
By choosing a solitaire ring, you can get a lot of advantages, but this setting can also have some drawbacks too. So we list some of the important things you have to know about this popular ring setting so that you can easily decide whether it can be suitable for you.
Pros Of Solitaire Setting
With its minimalistic design, it creates a great choice for people who want a simple yet elegant engagement ring. Also, the solitaire setting can help to bring out the beauty of your stone, as the amount of metal covering the stone will be minimum. This can help to enhance the brilliance and shine of your diamond. Some other benefits of a solitaire ring are listed below:
A great choice for highlighting your singular diamond
This setting is less expensive when compared to many other ring settings
It is a versatile choice, hence, you can match it with a wide variety of wedding bands
It works for any diamond shapes
Easy to clean and maintain
Cons Of Solitaire Setting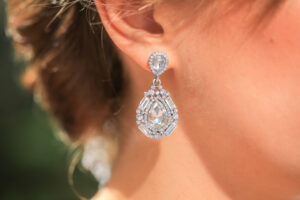 Even though choosing a solitaire ring can offer you a lot of benefits, some drawbacks are also associated with this design. Some of them are mentioned below:
Center diamond needs higher quality grades
The stone is usually high-set which can increase the risk of it snagging on things
Won't be available in many styles.
A solitaire ring features a single center stone, hence, the flaws in this stone can be easily visible. So you have to choose a center diamond with higher quality grades for your solitaire ring to look stunning and brilliant. However, getting diamonds with higher grades can be expensive.
If you want a solitaire diamond ring for more affordable rates, then it is better to choose lab grown diamonds that are significantly less expensive than natural ones. This can help you to save a huge amount of your solitaire engagement ring.