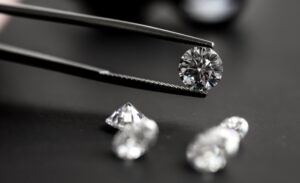 Are you shopping for engagement rings? If so, are you wondering whether your future bride wants a princess cut, cushion cut, round or heart cut diamond ring? What about the precious metal for the ring? Does she like yellow gold, white gold, rose gold or other precious metal band? It is a potentially daunting process to choose a ring for an engagement ceremony.
Are you planning to make a solo marriage proposal or propose marriage to someone at an intimate function with family and friends? Either way, you should know the form of a ring that your future partner likes to confirm that you do not disappoint her.
Look At Her Style Sense
Keep an eye on what forms of clothing, jewelry and accessories she uses. Focus closely on this aspect since it will aid you in making the right decision for your fiancée and knowing her better. If she follows trends, you could think about the best-known diamond rings or choose any form of a ring that a celebrity flaunts. If she likes art or vintage furniture, however, a vintage ring would probably be the best option for her. Does she lead an active way of life? If so, a ring set with four or six prongs would be an excellent option for her.
Check Her Social Networking Accounts
Nowadays, women generally post, pin and tweet what they like online. Check the accounts of your fiancée, like Twitter, Facebook, Pinterest and other social media platform accounts. You may end up discovering designs that suit your potential ring options. Enter the name of your fiancée on her Pinterest account board and access everything she likes.
Speak To Some Of Her Friends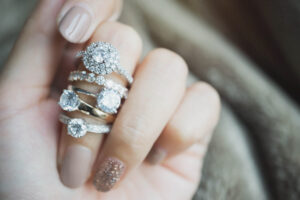 No matter which person your fiancé has a close relationship with, she may have shared details about her dream engagement ring with them. If those people do not know her ring preferences, you could tell them to talk to her about those preferences. The person with a close relationship with your fiancée can glean information from her in a way that does not appear fishy.
Take Your Fiancée To A Shop Or A Website That Sells Jewelry
Go to a mall store nearby or open an ecommerce website for a picture of what your fiancée dislikes and likes. Be indirect and smart when asking her about what she prefers as well as note down her expressions for the best choice.