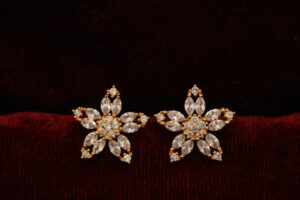 Your wedding anniversary or your partner's birthday is a time to celebrate and reminisce on all of your happy moments with your loved one. Because your life together is unlike anything else, from enduring those first few difficult years to getting pregnant and raising kids together, it's customary to select an anniversary gift that is similarly unique.
The majority of people think of a wedding anniversary gift as a beautiful diamond ring or earrings. Only a few people realize, however, that purchasing a lab-grown earring might be a truly unique anniversary gift.
In this article, we will take a look at why lab-grown diamonds are now considered an ideal anniversary gift.
Are Lab-Grown Diamonds The Best Anniversary Gift?
Giving lab-grown diamond earrings or rings to your loved one as an anniversary or birthday gift is a unique way to express your unconditional love. You're probably giving a blood diamond if you provide jewelry produced with mined diamonds as a present. This is because several diamond mines in African countries are controlled by insurgent groups, and forced labor is used in the mining process. Blood diamonds are diamonds extracted in this manner.
The majority of individuals do not want the blood of innocent people on their hands, which is why they will not choose a diamond with an unknown origin.  We can trace the origins of lab-grown diamonds. Diamonds created in a lab are all made conflict-free. When purchasing a lab-grown diamond anniversary gift, you do not need to be concerned about the ethical implications.
They Are Identical To Natural Diamonds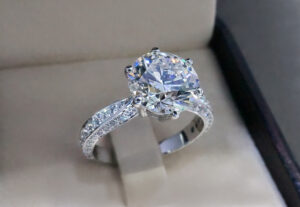 When you give your lover a lab-grown ring or earring, one of the first questions they may ask is whether it is a real diamond. You can determine without a doubt that it is a genuine diamond. A lab-grown diamond has the same appearance, chemical composition, and physical properties as a mined diamond. This is due to the fact that they were both developed in the same environment. Natural diamonds are exposed to the circumstances essential for their formation deep inside the Earth's crust, whereas lab-grown diamonds are exposed to those conditions in a controlled environment.
They Are Cheaper
The cost is one of the key factors that deter people from purchasing a thoughtful gift for their lover. When consumers are looking for diamond jewelry, the retail prices often deter them from purchasing it. They may have to put money aside for several months in order to purchase an expensive present. People can now buy wonderful, gorgeous jewelry as an anniversary gift, thanks to the development of lab-grown diamonds. This is due to the fact that lab-grown diamonds are typically 30-40% cheaper than mined diamonds.