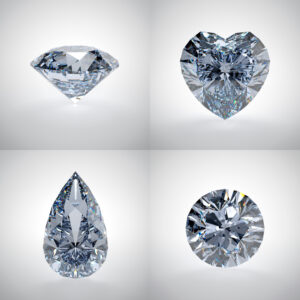 Just as much as you love your husband, you cherish your engagement ring. As a result, it's evident that you would never wish anything bad to happen to it. Because your honeymoon could be the perfect setting for something horrible to happen to your engagement ring or perhaps your wedding band, some individuals opt to wear a second travel engagement ring while on vacation.
Here are some tips that can help you to keep your engagement rings safe when you are traveling.
Have Your Ring Examined By A Professional
Take your diamond engagement ring to be maintained and inspected before boarding a plane. Bring it back to the jeweler who sold you the ring, and they'll inspect it for flaws like a loose diamond or an ill-fitting band. It's preferable to catch a loose diamond before you leave than to lose it on your journey.
Don't Forget To Insure Your Ring
If you didn't buy jewelry insurance when you bought your engagement ring, make sure you do before going on a trip. If something goes wrong, it's better to be safe than sorry.
Wear Your Ring In A Strategic Manner
If you're going to wear your ring, be sure you know when to put it on and when to remove it. You can accidentally harm the ring while at the beach or on an expedition such as trekking or snorkeling. And that is something you do not want to happen. Experts also recommend taking off your ring while getting sunbath, as sunscreen can cause filth to build up and dull the brilliance of your diamond or gemstone.
Keep It Safe In The Hotel Locker
Don't just leave your ring lying around in your hotel room when you take it off. When you're not sporting your engagement ring, use the safe in your hotel room, according to travel and jewelry experts.
Don't Wear The Ring In Pool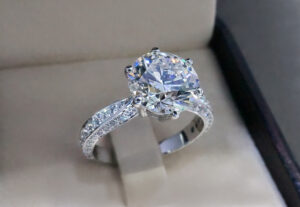 Wearing your engagement ring in the pool is never a good idea. Your fingers will shrink as a result of the cold water, making it simple for your ring to slide off. If you're in the ocean or a river, your ring will get swept up in the tide and sand, and you'll lose it forever.
Wear A Fake Ring
Even if you have a lab-grown diamond, it costs a fortune. Purchase a travel-friendly imitation engagement ring. There is some moissanite that appears to be quite genuine. This can be a brilliant option if you're afraid of damage or losing your ring while on your vacation.