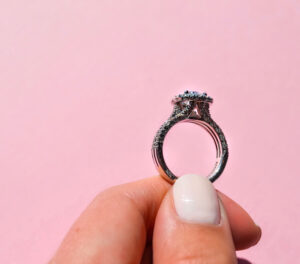 Ring setting refers to how the stones are arranged in a ring. There are different types of setting used by jewelers to hold the stones securely to the band. The look offered by different settings for your engagement rings can greatly vary. Additionally, the brilliance of the stone, the protection for diamonds, etc. can be different for each ring setting. Therefore, you have to find the right ring setting for you to ensure that your engagement ring suits you perfectly. The following are some tips that might help you with choosing the right ring setting for you.
How To Choose The Right Ring Setting?
When choosing a ring setting, make sure to consider your personal likes and lifestyle. If you prefer flashy designs, then it is better to go for rings that come with some extra sparkle like a halo or channel setting. The solitaire setting can be a wonderful option for you if you prefer rings with minimalistic designs. A channel-set ring can be great for people who want a subtle splash for their engagement rings.
You can get a wide array of options when it comes to ring settings so that it is possible for you to get the best option that can fit your personal style.
Your lifestyle and work are other important factors that you should give priority to when choosing an engagement ring setting. It is better for people who engage in strenuous activities to stick to simple designs that offer better protection for the stone. Bezel setting, channel setting, etc. can be a wonderful option for such people.
But if your work or lifestyle does not include engaging in strenuous activities with your hands, then ring settings with delicate designs can be suitable for you. Pave setting and tension setting can be some of the best options you can consider if you are in this category.
How To Get A Bigger Engagement Ring?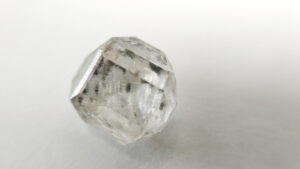 If you are a fan of bigger, flashy designs, then it is better to choose settings that come with some additional stones. A halo-set ring can be a wonderful option for such people. As this ring setting has a set of diamonds that surround the center stone, your center diamond can look bigger than it really is. Hence, this setting makes your ring more affordable than getting one with a big center diamond.
To make your halo rings more affordable, it is better to go for lab grown diamonds, which are real diamonds of synthetic origin. They can be very affordable than natural ones.
You can also choose a cluster setting if you want a ring that creates the illusion of a bigger diamond at lower price ranges. All these options can be suitable for people who want sparkly ring designs.