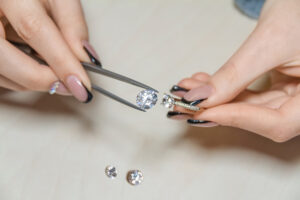 The cushion-cut has established itself as a prominent diamond cut in recent years, thanks to its attractive appearance and lower price tag when you compare it with round-cut diamond rings. Cushion shapes have a rich history as the basic diamond cut. This ancient favorite diamond cut, now considered a classic, never goes out of fashion. However, because it's one of the more perplexing cuts, it's critical to know more about cushion cut diamonds before buying one.
Is Cushion Cut Better Than Round Cut?
When it comes to choosing between a lab-grown diamond and mined diamonds, millennials these days don't have any hesitation in choosing lab-grown diamonds. When it comes to diamond cuts, however, they seem to struggle to choose between round cuts and other diamond cuts.
The round-cut diamonds may have the highest brilliance or better reflection of white light, but the cushion-cut diamonds have more fire, even though rounds have plenty of fire. The cost of a cushion-cut diamond is, nevertheless, the most significant advantage. Choosing a cushion over a circular, like other unusual forms, can save you up to 25 %.
Is Cushion Cut Better Than Princess Cut?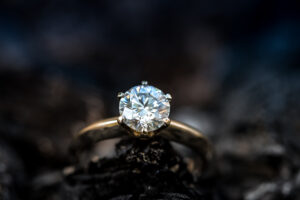 When it comes to diamond shapes, design is the most crucial consideration. Chances are that you will love it. That said, the fact that you could dislike it, must not be ignored. Cushion-cut diamonds are ideal for delicate vintage or halos settings, but princess-cut diamonds have sharp edges that give them a more modern look.
You may be able to save a little money when you select a cushion since the princess cut is so popular. The cushion, on the other hand, will appear to be a fraction of the size of the princess-cut diamond. Because your sight is drawn to the longest length, from corner to corner, this is the case. Cushion-cut diamonds appear smaller than round-cut diamonds because of their rounded corners.
Clarity Of Cushion Cut 
The beauty of a cushion-cut diamond can be ruined by noticeable clarity flaws. A cushion's brilliance, on the other hand, can effectively disguise flaws. Stick to VS2 and SI1 clarity grades if you want to save money. If you're on a tight budget, a cushion-cut diamond with an SI2 clarity grading will look spotless.
Look carefully at SI1 and SI2 diamonds to make sure the flaws aren't huge, dark, or in the center. The most obvious are these. They can tell you whether clarity flaws will show up in the diamond or have an impact on its durability.