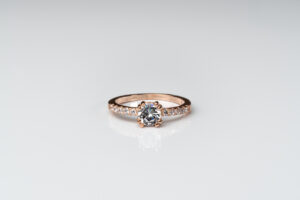 Gemstones are very popular and they have been used in making jewelry for hundreds of years. Higher popularity means a lot of stories, rumors, and myths will be behind them. Many people misunderstand these myths for genuine information and they might get in trouble when they go to buy gemstone jewelry. Here we are debunking some myths related to gemstone jewelry. Read below to find them out.
Diamonds are one of the most popular gemstones. Diamonds are highly preferred for engagement ring stones because of their brilliance and durability. So we are starting with a myth related to the durability of diamonds.
Myth 1: Diamonds Are Indestructible, So You Don't Need To Take Care Of A Diamond Ring
There is no doubt about the fact that diamonds are the hardest substance that is obtained from nature. But this doesn't imply that diamonds are indestructible. Diamonds can be affected by wear and tear over time, but this process will be very slow when compared to any other gemstone. Diamonds are susceptible to chipping and cracking especially if your diamond has inclusions near a sharp corner. You have to properly maintain your diamond ring for them to last longer. Once in a while, you have to tighten the prongs and clean your diamond.
Myth 2: Lab-Grown Diamonds Are Not Real Diamonds
There are many counterfeits to diamonds, meaning that they look like diamonds but don't possess the properties of a diamond. But this is not the case with a lab-grown diamond. They are real diamonds with all the properties of a natural diamond. The only difference is that natural diamonds are naturally obtained from diamond mines, whereas lab-grown diamonds are created in a lab.
Myth 3: Sapphires Are Only Found In Blue Color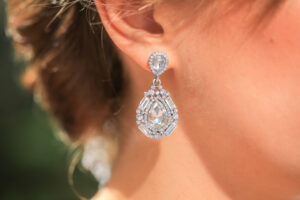 When someone says sapphires, many including you may have thought of a bright blue-colored gemstone. Most sapphires are indeed blue but you can find sapphires of different colors including brown, orange, yellow, and green, and you can even find white sapphires.
Myth 4: Gold Metal Is Available In Different Colors
You might have heard of rose gold, yellow gold, and white gold. So it is normal to think that gold comes in different colors and different colored gold is used to make jewelry. Well, it is wrong. Pure gold is combined with copper to make rose gold whereas nickel, silver, or palladium is combined with pure gold to create white gold.