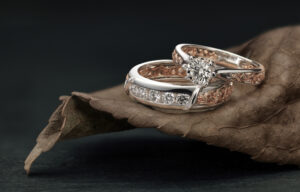 The solitaire setting is one of the most popular settings in engagement rings. A solitaire ring creates a stunning option with its simplicity and elegance. For those who prefer a timeless choice for their engagement rings, the solitaire setting can be a beautiful choice.
Why Choose Solitaire Engagement Rings?
The following are some of the best reasons for you to choose solitaire rings for your engagement:
They Can Be A Great Choice For You To Show Off Your Center Stone: If you have a center stone with perfect 4Cs, then the solitaire setting can be a wonderful option to showcase its spectacular brilliance. As there are no additional stones or details on this ring, your center stone can show off all its glory. The solitaire setting creates a perfect option for people who want to give emphasis to their big center diamond.
They Are Less Expensive: Because of the lack of extra adornments and minimal details, solitaire rings are more affordable than many other engagement ring settings. It comes with a simple band that holds a center stone. As you do not have to spend money on additional embellishments, it is possible for you to save a considerable amount on your engagement ring by choosing solitaire rings.
They Are Versatile: Solitaire settings can be suitable for everyone despite the shape and size of their hands. This setting can suit all diamond shapes including round, cushion, princess, heart, pear, oval, and more. Hence, you can get a wide variety of options by choosing solitaire rings for your engagement.
Additionally, this ring setting can complement a wide array of wedding bands. You can pair a solitaire engagement ring with almost all wedding band designs.
Also, a solitaire ring can be worn with all types of clothing and it can also be combined perfectly with other types of jewelry.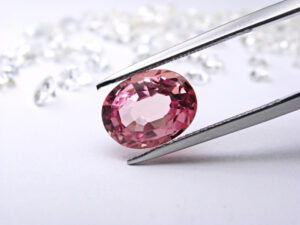 They Can Accommodate Various Setting Options For The Center Stone: Even though prong setting is commonly used in solitaire rings, you can use other stone settings including the bezel, half-bezel, tension, and chandelier settings for your solitaire engagement ring. Hence, this ring setting gives you the freedom to experiment with different settings for your center stone.
They Are Easier To Clean: As there are no additional stones or designs in this setting, the chance for dirt to get trapped in your solitaire ring is low, which makes it easy for you to clean and maintain this ring.
But as a solitaire ring does not have additional stones, you will have to get a big center stone for this ring to look beautiful. This can be costly and might not be affordable for everyone. However, now you can get bigger center stones for lower costs by choosing lab grown diamonds that come at significantly cheaper rates than natural ones.