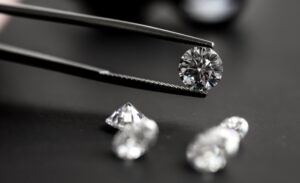 Over the years, numerous new designs and settings for engagement rings have been introduced. However, many brides prefer timeless classics. Traditional diamond ring settings and designs are available for brides who prefer classic engagement rings.
If you are looking for a classic and elegant ring design for your engagement, consider the following:
Solitaire
It is the most popular choice for engagement rings. The solitaire ring setting is a great way to highlight your large diamonds. This ring setting is a truly classic design that brides all over the world adore. It is the first choice of those who prefer minimalistic ring designs. Solitaire rings, with a single center stone and no other embellishments, can be a simple yet stunning choice for your engagement rings.
One of the drawbacks of a solitaire ring is that the setting necessitates a larger diamond because there are no other stones or intricate designs on this ring. However, larger diamonds can be expensive and may not be affordable for everyone. But, by using lab grown diamonds, you can now have diamonds with higher carat weights. These diamonds are genuine diamonds with all of the characteristics of natural diamonds. They are significantly less expensive than diamonds mined from the earth. So, instead of natural diamonds, you can make your solitaire ring more affordable by using these stones.
Settings With Three Stones
This is another ring setting that has been popular since ancient times and is still going strong. Modern brides adore this ring setting because of the numerous ways they can personalize their engagement rings. You can personalize your three-stone engagement ring by using different diamond shapes and colors. You can even mix and match different gemstones to create a unique look for your ring.
Accented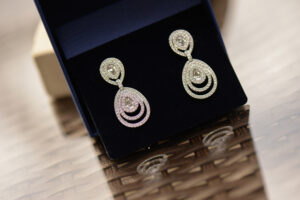 Accented ring settings include small stones encircling the center diamond or stones set on the ring's band. This setting is ideal for brides who want their rings to sparkle more. Furthermore, because small diamonds are less expensive, this setting may be cheaper than engagement ring designs with larger diamonds.
If you prefer classic and traditional engagement ring designs, any of these ring settings may be suitable for you. You will be able to select an option based on your preferences and way of life. In these settings, diamonds are set closely together and held in place by small metal beads. This draws attention to the diamonds and their radiance, masking the metal's appearance.