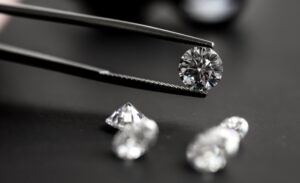 There are some things to remember before you begin to shop for a gemstone engagement ring on the Friday after Thanksgiving. After all, engagement rings and wedding rings are personal choices. Here, we will discuss some of the considerations to make before the shopping stage to help ensure that you arrive at an informed buying decision.
Review Sale Information
The main aspect of Black Friday engagement ring sales is vendor discount. Diamonds and other gems have a high value, so retailers are not likely to be able to considerably reduce their rates. Usually, retail jewelers work with low price margins, so they do not have a lot of room to drop the diamond price.
Jewelry shops and department stores tend to drastically reduce their jewelry prices on Black Friday. However, be cautious of offers on Black Friday diamond rings that sound so impressive that they are hard to believe. If a vendor offers a gold or diamond engagement ring at 50% off retail on the Friday, it would mean that the stone or the jewelry item was marked up drastically or that it is useless.
Remember that the maximum discount is usually 15% to 20% as retailers do not conventionally mark up jewelry rates. If a vendor provides a bigger discount for a ring, then it may have questionable quality. When seeking an important asset such as a diamond engagement ring on the Friday, research what you want for an informed purchase decision. Whether it is laboratory-made or natural, a diamond has four important characteristics that you should investigate to ensure value for money.
Shipping Fees And Sales Tax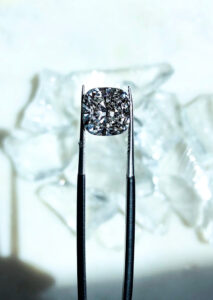 These are important things to bear in mind as you set your budget for a gemstone engagement ring. Some jewelers may provide free shipping for Black Friday engagement rings, which is an amazing perk to have. That said, if the free delivery offer is not part of your prospective transaction, the fees and the tax could add up fast. Bear this in mind as you craft your ring budget because you do not want to spend more on the jewelry piece than you should.
Your Timeline
Consider your timeline as you shop for a ring for your engagement. Experts suggest purchasing it at least 60 days before the proposal date because it allows more than enough time for creation and delivery. Are you planning on proposing around the national holidays? Do you wish to shop for a Black Friday engagement ring by then? If so, the turnaround time would be less, and you might need to do without a custom ring design to keep up with your schedule.