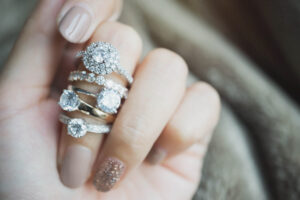 While distinguishing a lab-grown diamond from a natural diamond can be challenging, there are a few substantial contrasts in their origins that may impact your decision to purchase and who you buy it from. A recent survey is showing that the sales percentage of lab-grown diamond rings is on an increasing trend. Most people these days are preferring lab-grown diamonds over mined diamonds because of ethical and environmental reasons.
A lot of conscious buyers are looking at the environmental impacts of both natural and lab-grown diamonds. We now know that diamond mining can cause significant harm to the environment and companies are trying hard to bring down carbon emissions. With reference to lab-grown diamonds, the environmental impacts are very minimal.
Environmental Impacts Of Lab-Grown Diamonds
Lab-grown diamonds generally outperform natural diamonds in terms of quality. They don't have the same negative impact on the environment as mined diamonds, which necessitate the destruction of habitats and use up surface water sources and fossil fuels. Mining can pollute waterways with air pollution and acid mine drainage, and ethically questionable diamond mining procedures can lead to human rights violations and ecosystem destruction.
According to the US Geological Survey, 200 to 400 million times as much rock must be extracted for every diamond recovered through mining. Greenwashing, on the other hand, can occur in any industry, including diamonds, and the definition of "environmentally friendly" can be ambiguous when used by a company. You'll want to make sure the company you're purchasing from can back up its claims about sustainability.
Are Lab-Grown Diamonds Sustainable?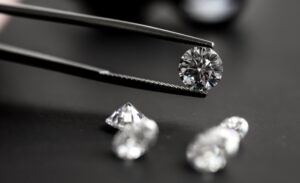 The fact that a diamond is created in a lab doesn't guarantee that it is long-lasting. Don't be afraid to inquire about a jeweler's or manufacturer's manufacturing process or where their carbon comes from. Environmentally conscious businesses will have these answers to your questions because they strive to improve their manufacturing standards daily.
If you want a lab-grown diamond, look for a jewelry store that is willing to document the origins of their diamonds. Check to see if the diamond producer is undertaking to cut carbon emissions. You should note that a recycled diamond may not be sourced ethically or sustainably in the first place; in fact, the origin of the diamond may be unidentified. Understand more about your diamond's production process to see if it is as energy-efficient as possible.