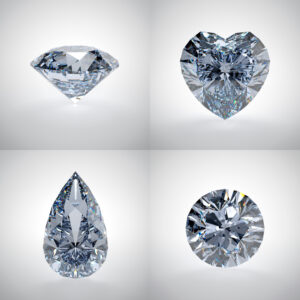 Diamonds have traditionally represented wealth, power, and romance. Natural diamonds have always been the preferred choice for those seeking the pinnacle of these ideals. The idea that real diamonds are the sole choice for individuals looking for a rare and valuable stone has been called into question by the introduction of artificial diamonds. We shall examine how artificial diamonds compete with the rarity of natural diamonds in this article.
The Science Behind Artificial Diamonds
Artificial diamonds, sometimes referred to as lab-grown diamonds or synthetic diamonds, are made in a lab using cutting-edge technology that mimics the creation process of genuine diamonds. They are formed of the same substance—pure carbon—as real diamonds and share many of the same chemical and physical characteristics. Natural diamonds are generated deep under the surface of the earth over millions of years, whereas synthetic diamonds are created in just a couple of weeks or months. This is the major distinction between the two.
Artificial Diamonds' Impact On The Diamond Industry
The introduction of synthetic diamonds has significantly altered the diamond market in numerous ways. The price of natural diamonds has been the area of greatest influence. The demand for natural diamonds has fallen as they become more widely used and affordable, which has resulted in a drop in their price. Many diamond businesses have been compelled to adapt as a result and find new channels for product promotion. Natural diamonds continue to predominate the diamond business, nonetheless, and many people still favor them over synthetic diamonds. The idea that natural diamonds are rarer and more valuable than synthetic diamonds is one of the key causes of this.
How Artificial Diamonds Compete With Natural Diamonds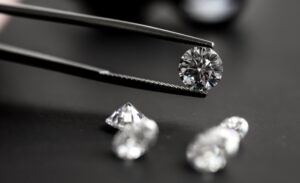 Despite being created by humans, artificial diamonds are just as valuable as natural ones. They really have a number of benefits over genuine diamonds, which makes them a desirable alternative for people looking for a unique and valuable stone. First off, synthetic diamonds are both environmentally and ethically responsible. Artificial diamonds are produced in a controlled setting utilizing ethical and ecological practices, in contrast to natural diamonds, which are frequently linked to environmental harm and armed conflict.
 Second, compared to genuine diamonds, synthetic diamonds have a wider range of colors, sizes, and clarity. Artificial diamonds may be produced in a variety of colors, notably pink, blue, and yellow, which are uncommon in genuine diamonds since they are synthesized in a lab. In addition, they may be produced in greater sizes and with fewer flaws than actual diamonds. Finally, synthetic diamonds are less expensive than natural ones. They are a more economical alternative for those seeking a rare and valuable stone because they are produced in a laboratory at a far lower cost than genuine diamonds.